iskander

wrote:

↑

Tue Mar 06, 2018 7:26 am

"Against the first wall we will direct our first attack.

It is pure invention that pope, bishops, priests and monks are to be called the "spiritual estate"; princes, lords, artisans, and farmers the "temporal estate." That is indeed a fine bit of lying and hypocrisy. Yet no one should be frightened by it; and for this reason — viz., that all Christians are truly of the "spiritual estate," and there is among them no difference at all but that of office, as Paul says in 1 Corinthians 12: We are all one body, yet every member has its own work, whereby it serves every other, all because we have one baptism, one Gospel, one faith, and are all alike Christians; for baptism, Gospel and faith alone make us "spiritual" and a Christian people."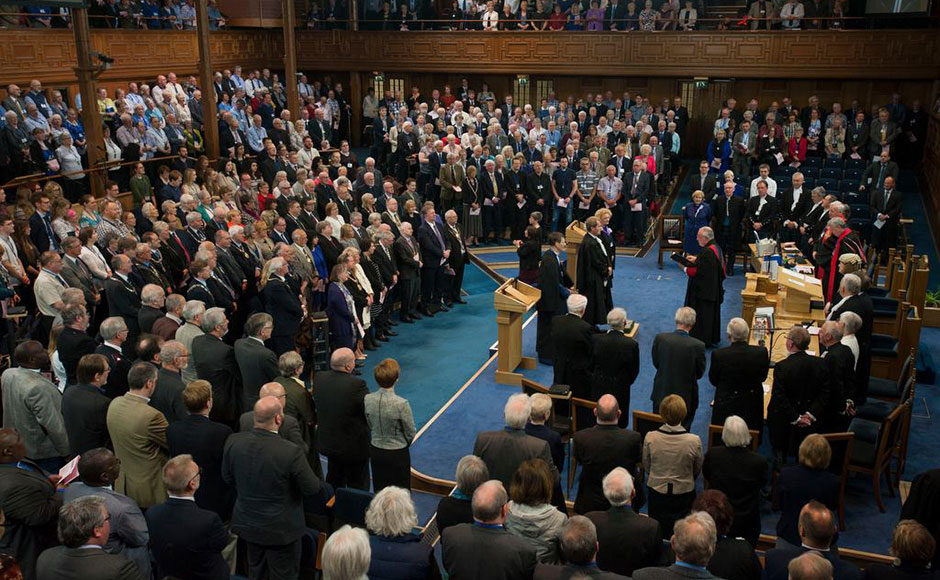 The Assembly was first held in 1560, the year of the Scottish Reformation which marked the beginning of the Protestant Church of Scotland as we now know it, and takes place each year at the Assembly Hall on the Mound - an imposing 19th century building in the heart of Edinburgh which was home to the newly reformed Scottish Parliament from 1999 until 2005.
http://www.churchofscotland.org.uk/abou ... e_assembly