Specifically: the settlement and its population, neighboring cities, its commerce and strategic significance, and
as a Jewish town
.
Big picture. Pelusion = Pelusium.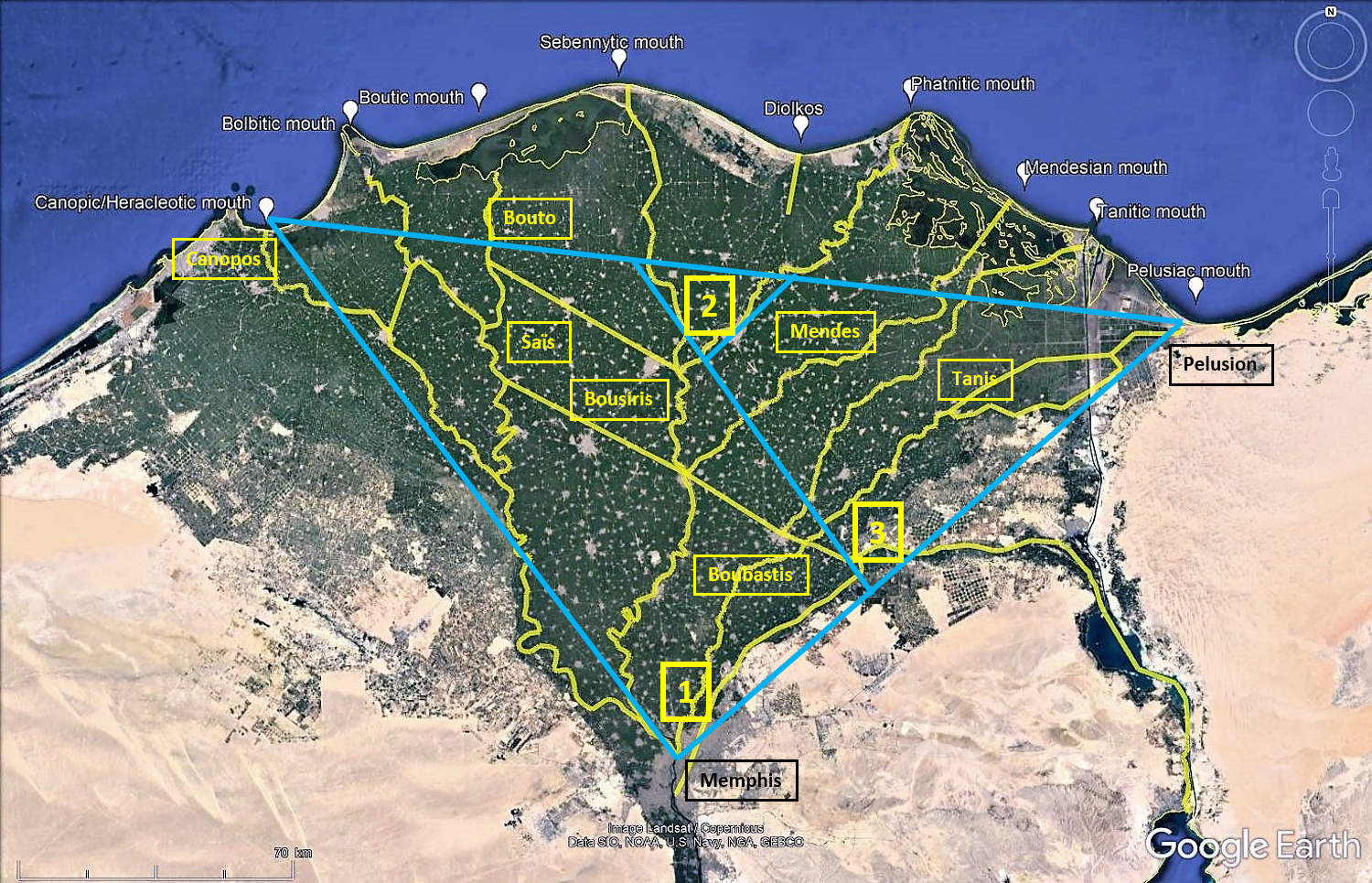 J. Rennell's reconstruction of Herodotus' outline, re-imagined to 510-323 BC (1800):
The 'Sethrum' is the land of Seth, Sethians. (
Descendants of Seth
= Jewish sect in the Syriad = Sethrum.)
This shows the Port of Pelusium had a key position in the Delta: central to commerce, defense, etc. Pelusium was the Alexandria of its day.
A small part of Pelusium:
Jean-Daniel Stanley, Maria Pia Bernasconi and Thomas F. Jorstad, "Pelusium, an Ancient Port Fortress on Egypt's Nile Delta Coast: Its Evolving Environmental Setting from Foundation to Demise" in
Journal of Coastal Research
Vol. 24, No. 2 (Mar., 2008), pp. 451-462
https://www.jstor.org/stable/30137849